Jack Bean
Ifund was involved in the development of the ideas for Jack Bean at a very early stage. Founder Mathijs Huis in 't Veld approached ifund about our vision of him as an entrepreneur in the transition from a non-sustainable, meat-centered diet to a more plant-based diet, thereby combatting climate change.
Jack Bean offers particularly tasty and affordable fast-casual meals and snacks in locations with many passers-by, such as stations. Residual flows from one product, or from products not selling on time, become ingredients for other items on the menu. In this way, waste is minimised. Founders Mathijs and Pepijn form a strong team with different backgrounds. For example, Mathijs previously founded NLvoorelkaar as an entrepreneur and Pepijn was, among other things, chef and founder of the well-known restaurants Dertien and Eendracht. Jack Bean fits seamlessly with ifund's vision of a sustainable food system.
Ifund invested in Jack Bean together with the DOEN Foundation in 2018 and has since been actively involved in the rollout of the chain at home and (in the future) abroad.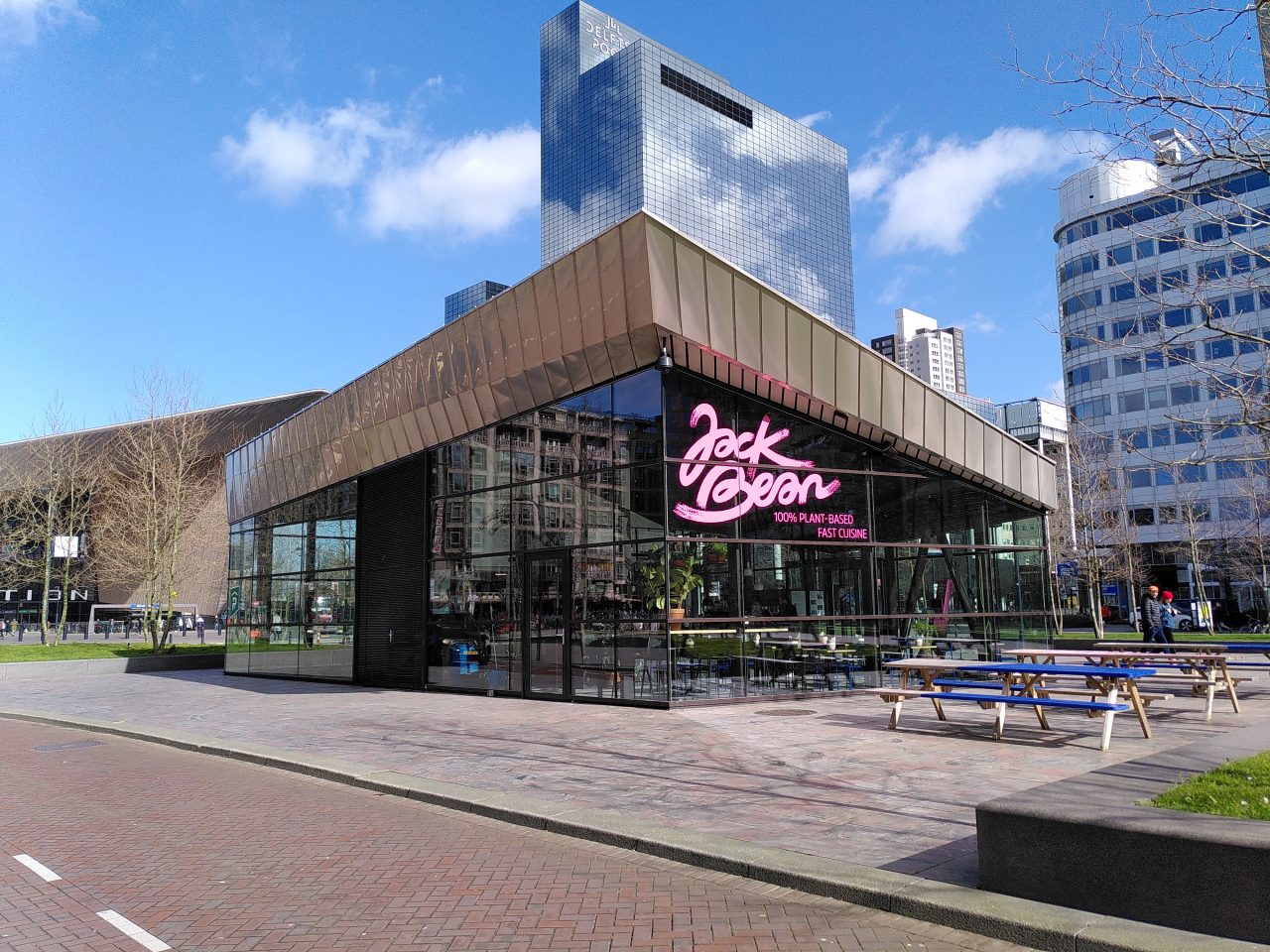 Related activities
En waarom eigenlijk maar weinig mensen al deze dingen weten. Het is misschien een te ongemakkelijke waarheid, an too inconvenient truth. Ifund geeft deze DVD regelmatig weg, als doorgeef DVD. Heb je de film van ifund gekregen en wil je reageren? Doe dat dan via deze pagina. De film is ook online te bekijken, via… read more